Mabel is our wonderful, cuddly, calm, loving 'big fur rug'!!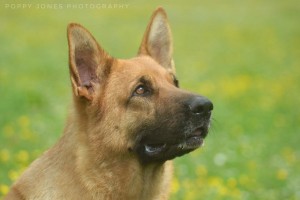 Retained from Sissie's second litter by the fabulous Seaquest Gorgeous Lad, Mabel has become a wonderful specimen of the breed, inheriting her top size and superb bone structure from her father, a trait she has been passing on to her offspring.
Displaying good, firm movement with a level topline, well balanced proportions and a strong head, Mabel has a beautiful face which is permanently full of expression.  With her very sound temperament and loving nature, she is a very laid back lady, nothing worries her, and her steady temperament is being passed on to her pups.
She adores being cuddled and would quite like to be a lapdog …
Mabel is now retired from breeding and is making the most of our life in Wales.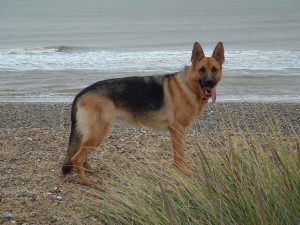 KC/BVA Hip Score – 4:4
KC/BVA Elbow Score – 1:1
Pituitary Dwarfism – DNA Clear