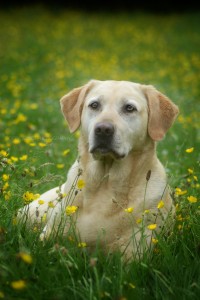 A wonderful mixture of champion show and working lines, Hettie has a delightful conformation, fluid proportions and beautiful colouring.
Hettie is a great Gundog, loving the great outdoors and she does very well on the Shoot,  flushing out and picking up.
Playful, loving and very biddable, she brings a smile to the faces of all who meet her. Hettie is a super Mother who has raised some beautiful puppies.
A very easy girl to live with, Hettie is always happy, always wagging, and, if she had her way, would always be eating!! She adores being cuddled, washes and kisses for England and generally loves life!
Now retired from breeding having done her bit for the Christinwood Kennel, Hettie spends her days happily playing with her daughter Nell, her grandson Bert …. and sleeping!!
KC/BVA Hips – 11:9
KC/BVA Elbows – 0