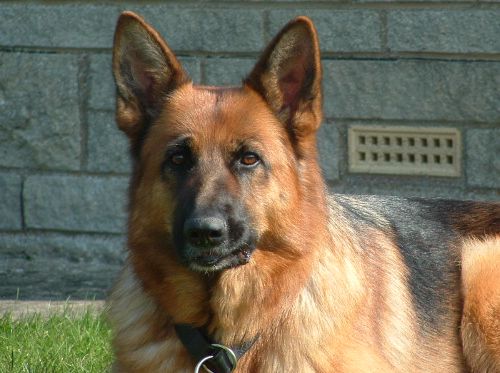 With her deep Black and Gold colouring, inherited from her father – Ch. Ice Vom Steinhauerberg, Sissie had the prettiest face I have ever seen – she captivated me on a daily basis.
Of correct height, 59cm at the withers, with a smooth topline, wonderful proportions and a beautiful, effortless movement, Sissie was a simply stunning bitch, a superb mother.
Sissie had a lovely temperament, gentle, sweet and loving.  She gave us Mabel to continue the Christinwood line.
Sadly, we said goodbye to our wonderful Sissie on 30th April 2018.  We miss her every day.
KC/BVA Hips – 8:7
KC/BVA Elbows – 0