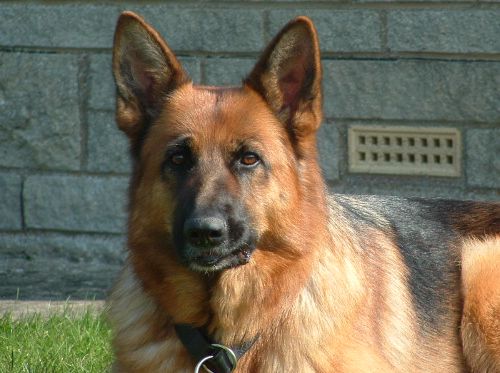 With her deep Black and Gold colouring, inherited from her father – Ch. Ice Vom Steinhauerberg, Sissie has the prettiest face I have ever seen – she captivates me on a daily basis. She is of correct height, 59cm at the withers, with a smooth topline, wonderful proportions and a beautiful, effortless movement and is simply stunning bitch, a superb mother and is a joy to live with.
Sissie has a lovely temperament, gentle, sweet and loving. She likes nothing better than a good walk and a big cuddle!!
Sissie is now retired and is enjoying life to the full.